About this wiki | New pages | Categories | Wiki tutorial | Help pages | Sandbox | References
Manual of Style | Blocking Policy | Frequently Asked Questions | Good Faith | Article Conventions | Images | Profile Image Change | Blog Policy | Personal Attacks | Administrators


A fan community and encyclopedia for
Universal Pictures multimedia film franchise that anyone can edit!
Our database currently contains 384 articles and 2,779 images.

For your best browsing experience, we recommend that you create an account.
Before you start to edit our wiki be sure to check out our Policies and Guidelines.



The Fast and the Furious Wiki will contain spoilers for the franchise. Read at your own risk.

The Fast and the Furious (also known as Fast & Furious) is an American franchise including a series of action films, which center on illegal illegal street racing and heists, and various other media portraying the characters and situations from the films.
Distributed by Universal Pictures, the series was established with the 2001 film titled The Fast and the Furious; followed by seven sequels, two short films that tie into the series, plus video game series. Having earned over $3.5 billion at the worldwide box office as of April 2015, The Fast and the Furious has become Universal's biggest franchise of all time. Read More...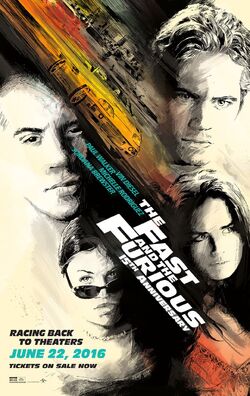 The and the Furious is a 2001 action film directed by Rob Cohen and starring Vin Diesel, Michelle Rodriguez, Jordana Brewster and Paul Walker.
Brian O'Conner is an undercover Los Angeles cop who aspires to become a detective. When he is tasked to stop hijackers led by Dominic Toretto from stealing expensive electronics equipment off of trucks, Brian must choose between his obligation to the LAP and his friendship with Toretto after he becomes good friends with his family.
The Fast and the Furious is first film in the The Fast and the Furious franchise, distributed by Universal Pictures. The film was released June 22, 2001 and grossed $207.3 million. In 2003, The Fast and the Furious was followed by the sequel 2 Fast 2 Furious.

The 1995 Nissan Skyline GT-R R33 (also known as "Big Bird") was a minor car in The Fast and the Furious.
May 31, 2012, the state of Wisconsin ordered that the two models for the Main Page were to be destroyed, after a law in the state of Wisconsin in the USA prevented the ownership of a vehicle that doesn't have a valid VIN (Vehicle Identification Number), especially for imported vehicles.
The owner, Justin Beno, also had a second R33 that was crushed as well, due to the fact that he attempted to sell the cars to another person and told them he could get them titled in Florida, unaware the "buyer" was an undercover agent. Although Beno asked if he could ship the cars to another country, his appeal was denied, and was told he'd be free of charges if he agreed to turn over his Skylines to be crushed and compacted.




Loading RSS data...

"All right, listen up. The men we're after are professional runners. They like speed and are guaranteed to go down in the hardest possible way, so make sure you got your funderwear on. We find them; we take them as a team and we bring them back. And above all else, we don't ever ... EVER ... let them get into cars."

Refresh for another entry


Do you think the Fast franchise should end?
What did you think of Fate of the Furious?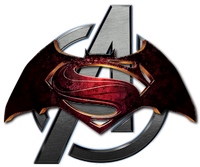 Ad blocker interference detected!
Wikia is a free-to-use site that makes money from advertising. We have a modified experience for viewers using ad blockers

Wikia is not accessible if you've made further modifications. Remove the custom ad blocker rule(s) and the page will load as expected.