Ford Maverick
Overview
Make
Ford
Model
Maverick
Model Status
Discontinued
Body and chassis
License plate
4KBR-707
"Character Information"
Driver(s)
Han Seoul-Oh
Use(s)
Standard driving
Following Reyes' men
Status
Unknown (survived; presumably sold or abandoned)
Film(s)
Fast Five
A 1971 Ford Maverick appears in Fast Five, driven by Han Seoul-Oh in Rio de Janeiro, Brazil.
Media
Gallery
Screenshots
Promotional/Misc.
Videos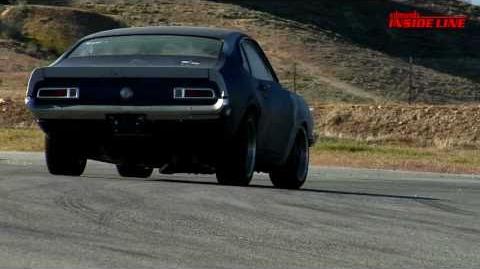 Ad blocker interference detected!
Wikia is a free-to-use site that makes money from advertising. We have a modified experience for viewers using ad blockers

Wikia is not accessible if you've made further modifications. Remove the custom ad blocker rule(s) and the page will load as expected.